Financial Planning
At Meyer Gates, we believe that a comprehensive financial plan should be the basis for all of our clients' financial decisions. Financial planning is an on-going process, not a one-time event.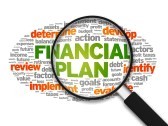 We begin the process by LISTENING to you. We want to get to know you and your family. We want to learn what your personal life goals are and how they relate to your financial decisions.
Our advisors will help you gather all your financial information. We even give you access to an online questionnaire that will help with this task. We want to get a good sense of your financial life, including your cash flow needs.
From this data, we make projections designed to measure the likelihood of attaining your financial goals. We sit down with you and discuss scenarios based on changes in tax rates, inflation, investment return, and date of retirement. We discuss saving and spending needs, insurance needs, tax efficiencies, and risk-appropriate investing.
You and your financial planner will design a financial plan that makes sense for you and your family. It will include details on budgeting, investment strategy, college saving, retirement saving, insurance needs, and estate planning.
A financial plan without action has little use. So after we help you establish your financial plan, we will follow through with you to insure that your financial plan is properly implemented and maintained. We will make sure that you:
set up a family budget;

create investment and savings accounts;

design an estate plan to protect your assets; and

find insurance, if needed.
Our commitment to you never ends. We meet with you to review your financial plan at least annually and suggest changes where appropriate. Our goal is to get your financial life in order and keep it that way – forever.